Blog Marketing: 8 More Small Business Blog Topics
By Angie Pedersen
As a small business owner, you may recognize the marketing potential of blogs. But you may wonder what topics you should write about. How can you make your blog interesting to read, and keep your readers coming back for more?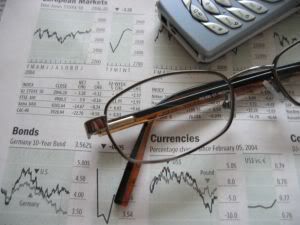 Use the following list of blog topics to guide your small business blogging efforts.
After an event, blog a recap of how it went, who you met, what was discussed, customers' positive reactions, etc

Share stories that show off what you know and what you can do. Explain how you work with clients/customers; describe a typical customer experience. And don't forget to let readers know how to contact you or find out more about your services.
Write about industry developments — what do you think? What does it mean to future trends? How does it relate to you and/or your company?
Write a description of the product development process, and/or where you found inspiration for your most recent product line. What's the backstory there?
Offer a product gallery (often called a photo album in blogs), so sales reps have a resource to offer potential customers. When the reps make sales calls, they can just guide customers to your blog to see the latest product.
Blog about examples you find online or in the field that use your product creatively. Include links to the projects and describe what you like about the project. (Email the person to get their approval first.)
Post an entry describing an anecdote from your daily life, featuring a funny comment your child/staff member/customer made. Describe the situation and why it struck you as funny.
Share 3 things you learned from your customers in the past week – these could be funny "life lessons", or tips for improving a skill.
Bonus Tips:
Keep a little notebook or stack on index cards with you, to jot down notes to blog about later, so you have a list available when Blogger's Block strikes. Note discussions you have with friends, billboards you see, magazine ads – whatever helps inspire thoughts that are blog-worthy.
If your blog is separate from your main business website, make sure the two are linked: post a link to your blog on your website, and post a link to your main website on your blog.
Ping after every post to notify search engines of new content. Visit www.pingoat.com for more information.
These blog topics will help make your blog more interesting and help position you as an expert with your target market. Your customers and prospects will get to know you, and what you know, and will come back for more. Use your blog to promote yourself, and market your small business.
Now go out there, get blogging, and Get Noticed!
If you're unsure about how to blog, what to blog, or how a blog can help promote your business, blog consultant Angie Pedersen can walk you through the process, step-by-step. She can give you the insider tips she's used on her own award-winning blogs, and how she keeps her readers coming back for more. Visit her marketing blog at http://scrapbookmarketing.com/blog for more information and ideas.
Pin It