To build online presence, everybody jumped into myriads of social networking sites just to be seen. The social networking sites had become the place to be, an SEO strategy where you need to be everywhere just to get the highest ranking in the major search engines. However, this has resulted in duplicate content, which did not result in the conversion rate you expected.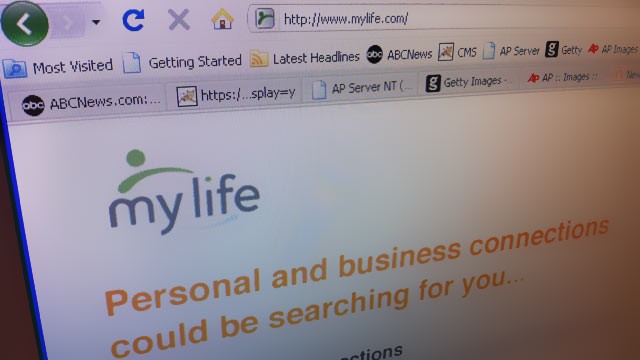 Photo: abcnews.com

With Google Panda along with its siblings Caffeine, Scraper, and Farmer looking out for fresh content, you need to be the "newest," "freshest," and "latest" to get their attention. Work on new and relevant content if you do not want to be at the lowest page ranking. Maybe you have noticed that the social networking sites are offering the same thing under the guise of different names. With so many restaurants offering the same dishes, maybe it is time to look for a new place to hang out.
MyLife.com was created because of the growing demand to consolidate your connection all in one place for convenience. As a typical netizen, you would probably have a Yahoo Messenger for work, Facebook account to connect with your friends, a Twitter account to follow the stars, and Myspace for your business. With MyLife, you can merge all your accounts in 50 social networking sites or so, without having to log in to any of them one-by-one. MyLife.com can provide you the latest updates, lets you know who is looking for you, and since it is the newest kid on the block, you are assured a higher page ranking.